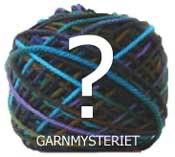 For aller første gang er jeg med på Garnmysteriet på
Hobbyboden
.
Liv-Toril
er kvinnen bak mysteriet, og dette er veldig spennende.
Første del av mysteriet kom i går. Det ble jeg ferdig med i ettermiddag, og nå klør det i fingrene etter å fortsette...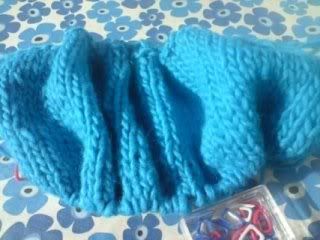 Dette kan se ut til å bli en bunn til etter eller annet, og det skal toves. Nå må jeg vente helt til i morgen med å fortsette!! Uutholdelig ;)!
I'm attending the Yarn Mystery at Hobbyboden. First part is finnished, and I have to wait patientlt for part two. What it is?? We just have to wait and see....